We Bring your Drawing to Life as a Unique Plush Softie
Our studio is a happy, healthy environment that guarantees quality, ethics and safety. We care about making our Softies the best they can be, and our studio, equipment and materials meet all global standards.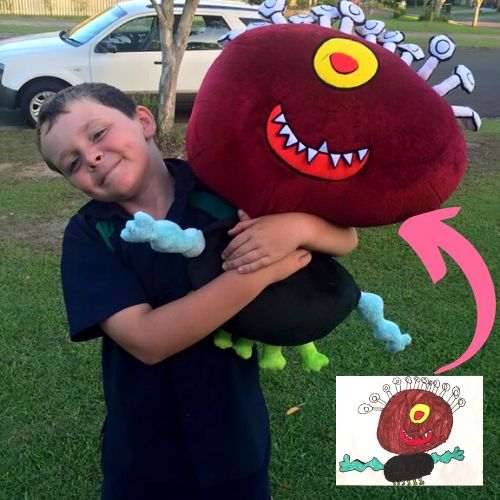 About us
As our tagline says, 'From Pencil to Playmate', we can convert any drawing, illustrations, image or photo into a custom plush toy. Visit our gallery section and see some of our amazing creations, what our customer says about us.
Childsown Studio (Custom Childsown Plushies Pvt. Ltd.) is a Delhi, India based private limited company. At Childsown Studio, we bring your dreams and drawings to life as unique plush softies that you can cuddle and keep with you as your lifetime companion, your very own huggable stuffed animals. We have a wonderful team of creative artisans who works on your designs affectionately to capture and convert every minor detail you drew to turn it out into a beautiful creation that you can cuddle always. Since its home base establishment in 2007 till today with an awesome grown-up setup, Childs own Studio has made thousands of plushies that put smiles on lovely faces across the globe.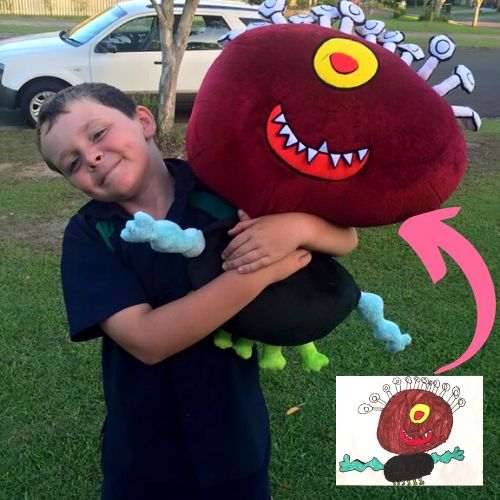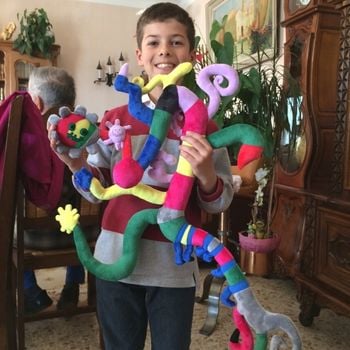 Made with love
Inspired by the imaginations of the children around the world, we create cuddly and plush softies that are truly original and made with love (put heart red). Childs Own Studio works with not-for-profit organizations and fundraising programs to support special projects and collaborations. Alongside making one-off custom softies, we can also offer mascots and corporate gifts. We have large production runs available for multiple softies, so if you've got an idea for a custom plush for fans, clients or your team, we would love to help.
We also do bulk production at a very competitive pricing without compromising the quality. If you have a project in mind, get an instant quote right away
If you would like to work together, contact our team at enquiry@childsown.com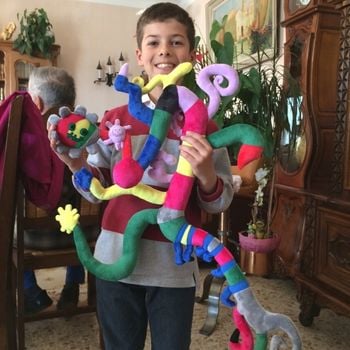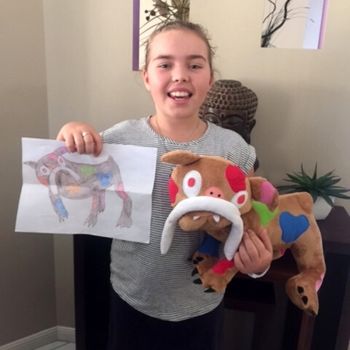 The Childs Own Story
Child's Own founder, Wendy Tsao, is a mother herself who fell in love with the creativity of her children. From their doodles and drawings, Wendy put her craft skills to good use and started crafting plush creations of these pictures. It wasn't long before the concept caught on and hundreds of families were excited to bring their children's (and their own!) creations to life. Wendy grew the Child's Own studio, working with a team of talented artisans who shared her love, care and attention to detail. Today, Child's Own custom-made Softies are loved and treasured around the world by imaginative kids and the young at heart.
Founder's Corner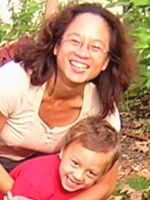 Child's Own Studio started with a simple idea: to make a recognizable cuddly custom plush toy for a 4 year-old boy based on his drawing. It was an idea that launched my home-based craft business. Since then, I've custom made a few hundred personal softies, each one as unique as the child who drew it. Child's Own Studio celebrates children's art and their imagination with every handcrafted one-of-a-kind soft toy. The child's drawing, a wonderful expression of childhood, is the starting point of the collaborative project. Details and color choices are reproduced as closely as possible so that the stuffed toy that arrives in the mail is immediately recognizable to the child who designed it. It's a fun, rewarding process, and kids love seeing their drawings come alive.
Quality & Safety
We use high quality fabrics for every softie we make. All our materials have been through strict testing to guarantee safety and quality. We vacuum pack our softies before shipping to keep them clean and safe during transit.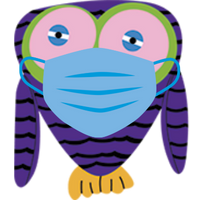 We follow all covid-19 safety norms
We follow covid 19 safety measure to ensure that the toy is safe for children. Along with covid 19 safety norms, we also make sure that plush toys we custom make are using non-toxic materials.
Bringing smiles on the faces
We put lot of efforts to bring an artwork to life. From designing it on a piece of paper to see how it will look, to turn it into a beautiful cuddly softie, every single process is handmade. That is why we always say that your softies are truly original and handcrafted with love.
Customer Review
"Check-out what our customers have to say about our work"

I am extremely happy with how it looks! My daughter is going to flip out she will be so excited.


Male Solo Dragon (United State)
Christina Bailey

He is so AMAZING! She is going to love it! Thank you so much for everything.


M.R.G (United States)
Charles Gibson

The toy looks great, you have my son's approval.


Ninja Cat Dinasour (United States)
Jessica Rafuse